Pediatric Orthopedics
Pediatric Orthopedics Watertown NY 
Since its origins, orthopaedists have treated children suffering from spine and limb deformities. In addition, modern pediatric orthopaedists offer specialized care for young athletes who are injured during practice or in the game. We recognize that caring for children takes an extra level of compassion to put them at ease when they are hurt.
Conditions Treated
Children heal much faster than adults when they are hurt, so taking care of youngsters requires a slightly different approach. The most common reasons to take your child to an orthopedic doctor are:
Bone-related birth defects (clubfoot, scoliosis, limb length differences)
Gait abnormalities (limping)
Broken bones (fractures)
Bone or joint infections
Growth plate injuries
Common sports injuries that can affect children include ankle sprains, shin splints, knee injuries, shoulder pain, and others.
Treatment – Surgical and Non-Surgical
Because of how rapidly children's bones can heal after an injury, a non-surgical approach usually works best. We can use braces, splints, and physical therapy to treat deformities and disabilities while monitoring their growth. If surgery does become a necessity, you can rely on North Country Orthopedic Group for minimally invasive methods.Your child will be in good hands under the care of our orthopedic physicians, which includes a multi-specialty team of rehabilitation specialists, physical therapists, and surgeons. For more information and to schedule a visit to our Watertown, NY orthopaedic office, please call (315) 782-1650.
In the News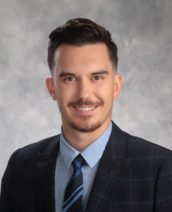 We are pleased to welcome Dr. Scott W. Mollison to the practice.
Dr. Mollison travels from Canada and is joined by his wife Christina and their 4-month old daughter Aliah. He is a member of the Arthroscopy Association of North America and the American Academy of Orthopaedic Surgeons. His fellowship was completed at the Pan Am Clinic in Manitoba, Canada and was focused on sports medicine and upper extremity reconstruction. While completing his fellowship he had the opportunity to locum in a rural hospital outside of Winnipeg where he focused on trauma and on-call services. During this year he obtained his Sport and Exercise Medicine diploma and was afforded the opportunity to participate in sports coverage for the NHL team Winnipeg Jets as well as the CFL Blue Bombers. He attended multiple games and actively participated in pre-season physicals.
Dr. Mollison has always had a passion for hockey and played for the Purple Eagles, Division 1 hockey at Niagara University in upstate NY, where he attended for his BSc. He later attended the University of Manitoba for his MD and completed his residency at the University of Saskatchewan. While in Saskatchewan he was fortunate enough to join a team and travel to Haiti where he was able to offer his services to the people that were in desperate need.
Thank you for welcoming Dr. Scott Mollison and his family to Watertown and to the North Country Orthopaedic Group.