About North Country Orthopaedic Group
Our Mission
Our mission is to provide northern New York with the highest quality of medical care and to satisfy our patient's health care needs in a prompt and efficient manner with warm and caring professional service. We continually strive to ensure an ethical, compassionate, and enabling approach to patient services and to the professionals who deliver these services.
Our growth and success is due to the hard work and professionalism of our employees. In sum, we strive to provide employees with a rewarding place to work. Working together provides us with a promising future and our most important commodity—a good reputation in the community. We want to ensure that our excellent reputation continues by always giving the best patient service possible.
Our Story
It was the summer of 1959, a time best remembered in the North Country for the opening of the St. Lawrence Seaway, when a young Yale School of Medicine graduate, Walker R. Heap, MD, introduced the practice of orthopaedic surgery to northern New York.
Dr. Heap arrived in Watertown in July of that year, having just completed his orthopaedic training at the University of Michigan in Ann Arbor. He wasted no time starting his new practice. Within a few weeks of his arrival, he saw his first orthopaedic patient in his new office at 161 Clinton Street.
Dr. Heap's reputation as a skilled surgeon grew quickly, and within a few short years, he found himself unable to keep up with the growing demand for his services. Turning to his orthopaedic training program, Dr. Heap persuaded fellow alumnus James B. Fish, MD, to join him in his work.
The surgeons' practice continued to grow through the 1960s. By 1970, the practice had recruited a third Michigan-trained orthopaedist, David O. Van Eenenaam, MD, and moved its offices to a new 11, 000-square-foot facility at 622 Washington Street. It also formally incorporated its business, adopting the name North Country Orthopaedic Group, PC, or NCOG.
The field of orthopaedics continued to change rapidly over the next few decades and NCOG responded accordingly. The practice systematically recruited newly trained orthopaedic surgeons to the group to ensure it always offered the latest surgical techniques and medical advances to its patients – a philosophy we still follow today.
Board-Certification

The American Board of Orthopaedic Surgery (ABOS) establishes educational standards for orthopaedic residents and also evaluates the initial and continuing qualifications and knowledge of orthopaedic surgeons. When an orthopaedic surgeon has been board-certified, he/she has completed all necessary training to be a well-qualified surgeon. The surgeon has been evaluated by surgical peers and rigorously tested to ensure that he/she follows the appropriate standards of practice.
All five North Country Orthopaedic Group surgeons are board-certified or actively engaged in the two year certification process (board-eligible). Some hospitals in Jefferson County have hired non-board-certified surgeons. We believe board certification matters.
Click here to find out if your surgeon is board-certified.
For more information about the American Board of Orthopaedic Surgery certification, click the links below:
In the News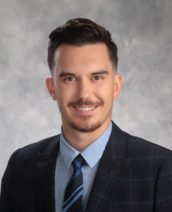 We are pleased to welcome Dr. Scott W. Mollison to the practice.
Dr. Mollison travels from Canada and is joined by his wife Christina and their 4-month old daughter Aliah. He is a member of the Arthroscopy Association of North America and the American Academy of Orthopaedic Surgeons. His fellowship was completed at the Pan Am Clinic in Manitoba, Canada and was focused on sports medicine and upper extremity reconstruction. While completing his fellowship he had the opportunity to locum in a rural hospital outside of Winnipeg where he focused on trauma and on-call services. During this year he obtained his Sport and Exercise Medicine diploma and was afforded the opportunity to participate in sports coverage for the NHL team Winnipeg Jets as well as the CFL Blue Bombers. He attended multiple games and actively participated in pre-season physicals.
Dr. Mollison has always had a passion for hockey and played for the Purple Eagles, Division 1 hockey at Niagara University in upstate NY, where he attended for his BSc. He later attended the University of Manitoba for his MD and completed his residency at the University of Saskatchewan. While in Saskatchewan he was fortunate enough to join a team and travel to Haiti where he was able to offer his services to the people that were in desperate need.
Thank you for welcoming Dr. Scott Mollison and his family to Watertown and to the North Country Orthopaedic Group.