Healing Never Felt So Good
Our state-of-the-art facility and professional physical therapy team synergize to restore
every patient to their optimal physical function.
North Country Orthopaedic Group Provides a Multi-Specialty Team
Orthopaedic Surgeons, Rehabilitation Specialists, and Licensed Physical Therapists Working Together to Keep You Moving
Multi-Specialty Orthopedic Care in Watertown, New York
We make it easy to get the care you need in one convenient location. No need to drive out of town or even across town. Make North Country Orthopaedic Group in Watertown, NY your destination for orthopedic care.
Our multi-specialty medical team can diagnose and treat a full spectrum of injuries and diseases that affect the musculoskeletal system (bones, joints, muscles, tendons, ligaments, and nerves).  We can also address some nerve-related conditions and provide targeted relief for spinal pain.
Since 1959, we have set the standard for orthopedic surgery and non-operative care in New York's North Country. Our areas of expertise have expanded to include endocrinologists to treat osteoporosis and surgeons who specialize in general and thoracic surgery. Our ambulatory surgery center is highly regarded in the area as well. All of this is available to you at our location in Watertown, New York.
We want to ensure that our excellent reputation continues by always providing the best patient service possible. Let us show what excellence looks like. Come to North Country Orthopaedic Group for a detailed evaluation of your musculoskeletal health. Don't wait – call (315) 782-1650 now or use our online appointment request form.
Board-Certification

The American Board of Orthopaedic Surgery (ABOS) establishes educational standards for orthopaedic residents and also evaluates the initial and continuing qualifications and knowledge of orthopaedic surgeons. When an orthopaedic surgeon has been board-certified, he/she has completed all necessary training to be a well-qualified surgeon. The surgeon has been evaluated by surgical peers and rigorously tested to ensure that he/she follows the appropriate standards of practice.
All five North Country Orthopaedic Group surgeons are board-certified or actively engaged in the two year certification process (board-eligible). Some hospitals in Jefferson County have hired non-board-certified surgeons. We believe board certification matters.
Click here to find out if your surgeon is board-certified.
For more information about the American Board of Orthopaedic Surgery certification, click the links below:
In the News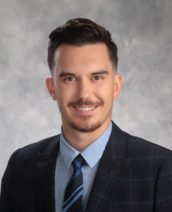 We are pleased to welcome Dr. Scott W. Mollison to the practice.
Dr. Mollison travels from Canada and is joined by his wife Christina and their 4-month old daughter Aliah. He is a member of the Arthroscopy Association of North America and the American Academy of Orthopaedic Surgeons. His fellowship was completed at the Pan Am Clinic in Manitoba, Canada and was focused on sports medicine and upper extremity reconstruction. While completing his fellowship he had the opportunity to locum in a rural hospital outside of Winnipeg where he focused on trauma and on-call services. During this year he obtained his Sport and Exercise Medicine diploma and was afforded the opportunity to participate in sports coverage for the NHL team Winnipeg Jets as well as the CFL Blue Bombers. He attended multiple games and actively participated in pre-season physicals.
Dr. Mollison has always had a passion for hockey and played for the Purple Eagles, Division 1 hockey at Niagara University in upstate NY, where he attended for his BSc. He later attended the University of Manitoba for his MD and completed his residency at the University of Saskatchewan. While in Saskatchewan he was fortunate enough to join a team and travel to Haiti where he was able to offer his services to the people that were in desperate need.
Thank you for welcoming Dr. Scott Mollison and his family to Watertown and to the North Country Orthopaedic Group.