Careers
North Country Orthopaedic Group consists of a diverse group of professionals who are enthusiastic about their jobs. We invite you to consider joining our friendly team. Please send your resume and salary requirements to hr@ncortho.com or mail to 1571 Washington Street, Suite 201, Watertown, NY 13601.
Current Job Opportunities
Physician Assistant
North Country Orthopaedic Group (NCOG) has an opening for a Physician Assistant in its endocrinology department.  We seek a friendly and compassionate practitioner who is capable of establishing positive and effective relationships with patients, and is able to work independently using sound judgment.  Practitioners will collaborate with staff physicians to provide comprehensive health assessments and diagnose and treat patients in accordance with practice protocols.  Full time with excellent benefits provided to include medical, dental, vision, life, paid vacation, personal and sick leave, 401 (k) and profit-sharing.  Monday through Friday, no nights or weekends.  Comfort using an EMR system is preferred. Prior experience desirable but willing to train a highly motivated individual who wants to learn.  Must have or be in process of obtaining NYS Certification. EOE
---
LPN
North Country Orthopaedic Group, a multi facet orthopaedic medical practice, seeks LPN to care for patients in a busy office setting. Must be a positive person who is a team player and able to deliver excellent patient care. You will greet patients, take vitals and record medical information prior to meeting with provider. Orders tests. Inputs medical information into the EMR. Must want to develop and grow and be willing to learn different functions of the practice such as casting, DME, triage and surgical scheduling. Must be able to multi task and have excellent communication skills. EMR experience is required; knowledge of Medent a plus. NYS LPN License required; 1-3 years prior experience preferred. We offer an excellent benefit package and positive work environment. Please email resume and salary requirements. EOE
---
Certified Medical Assistant
NCOG seeks Certified Medical Assistant to work in our orthopaedic medical practice. Must be a team player and be able to multi task effectively. We seek positive individuals who enjoy assisting patients and have a strong desire to learn. Must be reliable. Prior experience preferred but willing to train. High School diploma required and must have NYS certification. We offer excellent benefits with no weekends. EOE
---
Receptionist – FT
North Country Orthopaedic Group seeks a FT Receptionist.  As a Receptionist, you will cross train to work in several locations to include our Endocrinology, Orthopaedic and Physical Therapy offices which are located in the same building.  You will act as the initial point of contact for patients and will be responsible for checking patients in and out, for proper insurance procedures, and for answering telephones to schedule patient appointments.  Must have excellent customer service skills as well as computer skills.  Must be able to multi task and be willing to cross train and learn all skills required of the reception/intake area.  To be successful, you must be a team player and have the ability to problem solve.  HS diploma is required;  Associates in business or other related field is preferred.  2-4 years prior customer service experience is required.  We offer an excellent pay and benefit package.  EOE
---
Radiologic Technologist - Per Diem
As one of North Country's premier providers, North Country Orthopaedic Group is seeking friendly and motivated Radiologic Technicians to join our practice on a per diem basis. Active NYS Licensure in Radiologic Technology and ARRT Licensure in Radiologic Technology (or completion of Radiologic Technology program) required. Entry Level welcome to apply.
---
Thank you for your interest.
In the News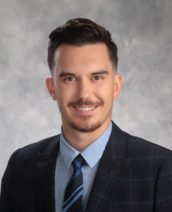 We are pleased to welcome Dr. Scott W. Mollison to the practice.
Dr. Mollison travels from Canada and is joined by his wife Christina and their 4-month old daughter Aliah. He is a member of the Arthroscopy Association of North America and the American Academy of Orthopaedic Surgeons. His fellowship was completed at the Pan Am Clinic in Manitoba, Canada and was focused on sports medicine and upper extremity reconstruction. While completing his fellowship he had the opportunity to locum in a rural hospital outside of Winnipeg where he focused on trauma and on-call services. During this year he obtained his Sport and Exercise Medicine diploma and was afforded the opportunity to participate in sports coverage for the NHL team Winnipeg Jets as well as the CFL Blue Bombers. He attended multiple games and actively participated in pre-season physicals.
Dr. Mollison has always had a passion for hockey and played for the Purple Eagles, Division 1 hockey at Niagara University in upstate NY, where he attended for his BSc. He later attended the University of Manitoba for his MD and completed his residency at the University of Saskatchewan. While in Saskatchewan he was fortunate enough to join a team and travel to Haiti where he was able to offer his services to the people that were in desperate need.
Thank you for welcoming Dr. Scott Mollison and his family to Watertown and to the North Country Orthopaedic Group.