Physical Therapy
Physical Therapy in Watertown, NY 
Since the 1920s, physical therapy has been devoted to the treatment of injuries and illnesses that cause disability using methods such as massage, heat, ice, and exercise instead of drugs and surgery.Physical therapists aim to teach patients to self-manage their condition in order to maintain mobility and function throughout every stage of life.Today, physical therapy is still an alternative to surgery for many conditions. For those who require surgery, physical therapy is an integral part of the post-operative rehabilitation process.
Physical therapy can help with the following conditions:
Cancer pain
Dizziness
Fatigue
Numbness, tingling, and swelling of extremities
Poor balance
Post-surgical rehabilitation
Be sure to check out our interactive patient education center for more information on common orthopedic conditions and rehabilitation techniques.
Physical therapy treatment may include:
Bracing/taping
Manual, hands-on therapy
Soft tissue and joint mobilization
Sport-specific training and conditioning
Traction
North Country Orthopaedic Group in Watertown, NY will provide you with a thorough evaluation by a licensed physical therapist and a custom treatment plan that is just what your doctor ordered. Dial (315) 782-1650 for an appointment or use our online appointment request form today.
In the News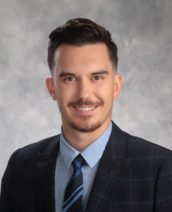 We are pleased to welcome Dr. Scott W. Mollison to the practice.
Dr. Mollison travels from Canada and is joined by his wife Christina and their 4-month old daughter Aliah. He is a member of the Arthroscopy Association of North America and the American Academy of Orthopaedic Surgeons. His fellowship was completed at the Pan Am Clinic in Manitoba, Canada and was focused on sports medicine and upper extremity reconstruction. While completing his fellowship he had the opportunity to locum in a rural hospital outside of Winnipeg where he focused on trauma and on-call services. During this year he obtained his Sport and Exercise Medicine diploma and was afforded the opportunity to participate in sports coverage for the NHL team Winnipeg Jets as well as the CFL Blue Bombers. He attended multiple games and actively participated in pre-season physicals.
Dr. Mollison has always had a passion for hockey and played for the Purple Eagles, Division 1 hockey at Niagara University in upstate NY, where he attended for his BSc. He later attended the University of Manitoba for his MD and completed his residency at the University of Saskatchewan. While in Saskatchewan he was fortunate enough to join a team and travel to Haiti where he was able to offer his services to the people that were in desperate need.
Thank you for welcoming Dr. Scott Mollison and his family to Watertown and to the North Country Orthopaedic Group.